Who We Are
Glyde-In Community Learning Centre, 42 Glyde Street, East Fremantle, offers courses, talks and activities that we hope will enrich your enjoyment and knowledge, and foster a healthy community life.
We aim to be a source of learning that doesn't cost the earth, that doesn't need prior knowledge or qualifications, and doesn't ask for a huge commitment of your time. Our courses are non-competitive and informal. Tutors are from all walks of life, and we welcome more! Glyde-In is committed to the inclusion and recognition of all members. The premises are wheelchair accessible. The Centre is run by a volunteer Management Committee, and four part-time staff members. We generate much of our funding through membership and course fees, and are also supported greatly by the Town of East Fremantle, who provides our building and its maintenance, and very substantial funding. For a copy of the Chair's 2020 report, please click HERE.

Glyde-In gratefully acknowledges the support of staff and councillors of East Fremantle Council.
Enrolments for Term 1 commence on Wednesday 3 February. Please see our NEWS page for more information.



Coming Up...
...Click on an activity below for details or, visit our
programme
page for a complete list and to enrol into multiple activities.
Cost $0
Date
Saturday 19-Jun-2021
Single session
Time 10:30am (0 hr, 45 min)
Venue Glyde-In Front room
(Full)
Date
Saturday 26-Jun-2021
Single session
Time 10:30am (0 hr, 45 min)
Venue Glyde-In Front room
(Full)
Feeling sad, troubled and out of sorts? Like someone to talk to? Sometimes getting things off your chest can help you feel lighter. Marianna is a qualified psychologist and counsellor and a mindfulness teacher. She will listen with compassion and without judgement. Marianna respects your confidentiality and helps you develop insights into how to overcome a difficult situation. Sessions are individual. No charge but bookings essential.
Cost $17, $12 for Members, $8 Concession
Date Saturday 19-Jun-2021
Single session
Time 2:00pm (1 hr)
Venue Glyde-In Garden Room
Full (Full) Add to Waiting List

Africa was called the Dark Continent because its interior was unknown to Europeans until the late 19th Century. Myths and misconceptions about every period of African history persist, and this talk will address a variety of these with enlightening facts, and sometimes challenging interpretations.
Membership is required
Cost $24, $16 Concession
Date Tuesday 22-Jun-2021
2 weeks
Time 9:00am (1 hr)
Venue Glyde-In Garden Room
Full (Full) Add to Waiting List

Two sessions: We know that exercise is good for us - but now the types of movement matter too! Can you believe that walking down the stairs is better than walking up. When descending, front thigh and hip muscles are lengthened to stop the body moving forward, in which you perform a typical 'eccentric exercise'. Prof Ken Nosaka of ECU's School of Medical & Health Sciences is leading the research into eccentric exercise and has developed a home-based eccentric exercise program. They're less challenging metabolically but require more brain-power, so they could help ward off dementia. Hear about their effects in Session 1, and try more eccentric exercises in Session 2.
Cost $40, $35 for Members
Date Thursday 1-Jul-2021
Single session
Time 11:00am (1 hr)
(Closed)
Following her sensational WASO debut in 2018, Karina Canellakis returns with Mahler's magnificent Fifth, a symphony that embraces a world of human emotions from despair, longing, triumph, anguish and tenderness. At its heart is the famous Adagietto, Mahler's outpouring of love to his new wife, Alma, expressed in music of overwhelming beauty. 1 June - Please note that as Karina Canellakis is unable to travel to Australia this year, Asher Fisch will step in to conduct this concert.
Glyde-In is grateful for the support of:

Lotterywest

The Town of East Fremantle

Fremantle Ports
Glyde-In is a proud member of: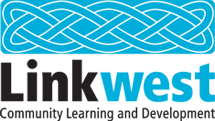 Linkwest Community Learning & Development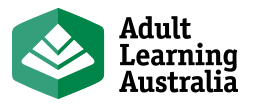 Adult Learners Week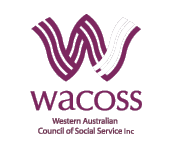 WA Council of Social Services