Who We Are
Glyde-In Community Learning Centre, 42 Glyde Street, East Fremantle, offers courses, talks and activities that we hope will enrich your enjoyment and knowledge, and foster a healthy community life.
We aim to be a source of learning that doesn't cost the earth, that doesn't need prior knowledge or qualifications, and doesn't ask for a huge commitment of your time. Our courses are non-competitive and informal, including art and craft classes, language classes and computer classes. Tutors are from all walks of life, and we welcome more! Glyde-In is committed to the inclusion and recognition of all members. The premises are wheelchair accessible. The Centre is run by a volunteer Management Committee, and four part-time staff members. We generate much of our funding through membership and course fees, and are also supported greatly by the Town of East Fremantle, who provides our building and its maintenance, and very substantial funding. For a copy of the Chair's 2021 report, please click HERE

Glyde-In gratefully acknowledges the support of staff and councillors of East Fremantle Council.
Enrolments for Term 2 commence on Wednesday 27 April (8.30am in person, 9am online) and are ongoing throughout the term, spaces permitting. The requirement for proof of vaccination and mandatory sign-in have been lifted at Glyde-In for the present. However, we do encourage everyone to keep their vaccinations up to date, lodge them with the office (if not already done) and to wear a mask where appropriate or if preferred.



Coming Up...
...Click on an activity below for details or, visit our
programme
page for a complete list and to enrol into multiple activities.
Cost $30, $25 for Members
Date Sunday 17-Jul-2022
Single session
Time 2:00pm (2 hr)
2 places remaining (Open) Enrol Now

A comedy/drama by Lis Hoffmann and Phil Jeng Kane. Freewheeling DJ Adam's life was a car crash. Literally. Now he's back from hospital with a brand new attitude. His only obstacles are a severe lack of money, his best mate who needs to unpack his attitude to love, his ex-girlfriend who's hell bent on cracking the code that is Adam ...and then there's Juanita, the wily, obsessive landlady. But nothing is as it seems in sight of the sea, there's always an undertow taking you places you don't expect. This funny and moving comedy/drama shows us there are times in life where we need to make changes - or change will be forced upon us. Book by 24 June.
Cost $55, $50 for Members, $45 Concession
Date Thursday 30-Jun-2022
Single session
Time 7:45am (6 hr, 30 min)
(Full)
Bus trip to Serpentine: A Buddhist monk''s life is simple and virtuous; he seeks inner peace and the light of wisdom. His day revolves around meditation, study and a single meal. Join our privileged visit to the Bodhinyana Monastery where 17 monks live in 242 acres of tranquility. Partake of a blessing, a simple meal and a talk. Please dress appropriately and be prepared to remove shoes indoors. Book by 16 June.
Cost $17, $12 for Members, $8 Concession
Date Friday 1-Jul-2022
Single session
Time 2:00pm (1 hr)
Venue Glyde-In Garden Room
Full (Full) Add to Waiting List

In 2005, while building a parking area, a fortuitous discovery brought to light over 400 square metres of polychrome mosaics of a Roman villa outside the wall of Spello, a little town in Umbria, central Italy. While mosaics of this villa suggest it belonged to a wealthy man, most likely a wine producer, mosaics at a Roman villa in Piazza Armerina, Sicily reveal a different social and political status of its owner. Evidence suggests that this luxurious Sicilian villa (known as Villa del Casale) was, for a short period of time, the residence of co-emperor Maximian, after he retired in 305. Dr Fausto Butta, Honorary Research Fellow at UWA, will explain how these two case studies confirm both the social function of Roman art and their craftsmen' status within Roman society.
Glyde-In is grateful for the support of:

The Town of East Fremantle

Lotterywest

Fremantle Ports
Glyde-In is a proud member of: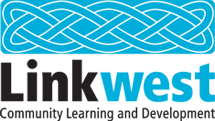 Linkwest Community Learning & Development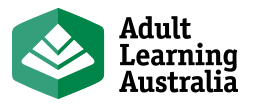 Adult Learners Week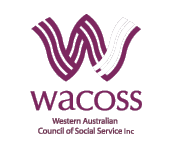 WA Council of Social Services