Who We Are
Glyde-In Community Learning Centre, 42 Glyde Street, East Fremantle, offers courses, talks and activities that we hope will enrich your enjoyment and knowledge, and foster a healthy community life.
We aim to be a source of learning that doesn't cost the earth, that doesn't need prior knowledge or qualifications, and doesn't ask for a huge commitment of your time. Our courses are non-competitive and informal, including art and craft classes, language classes and computer classes. Tutors are from all walks of life, and we welcome more! Glyde-In is committed to the inclusion and recognition of all members. The premises are wheelchair accessible. The Centre is run by a volunteer Management Committee, and four part-time staff members. We generate much of our funding through membership and course fees, and are also supported greatly by the Town of East Fremantle, who provides our building and its maintenance, and very substantial funding. For a copy of the Chair's 2022 report, please click HERE

Glyde-In gratefully acknowledges the support of staff and councillors of East Fremantle Council.
Enrolments for Term 4 (2022) commence on Wednesday 11 October (8.30am in person, 9am online) and are ongoing throughout the term, spaces permitting. Glyde-In continues to be committed to keeping our members, volunteers and employees as safe as possible and to continue to reduce the risk of transmission of COVID-19, especially considering that most of our members are seniors. Whilst masks are not mandatory, we do encourage everyone to wear a mask when attending indoor events and to keep your vaccinations up to date. Please stay home if you're feeling unwell or have flu-like symptoms and seek medical assistance where appropriate.




Coming Up...
...Click on an activity below for details or, visit our
programme
page for a complete list and to enrol into multiple activities.
Membership is required
Cost $50, $40 Concession
Date Friday 2-Dec-2022
2 weeks
Time 9:30am (2 hr, 30 min)
Venue Glyde-in back room
(Open) Enrol Now

Is there a part of you that wants to write, or write with greater ease and fluency? Do you have a story you'd like to tell - fiction or life-story? Then this course is for you. You'll learn how to write freely, how to structure a story, and how to engage a reader. We'll put the ideas into practice with writing exercises to open up creativity and imagination. It will be hands-on, practical, and fun. Alan is a published author who has written for the ABC and BBC.
Cost $18, $14 for Members, $11 Concession
Date Saturday 3-Dec-2022
Single session
Time 2:00pm (1 hr)
Venue Glyde-In Garden Room
1 place remaining (Open) Enrol Now

2022 marks 60 years since the Cuban Missile Crisis, commonly considered the most dangerous moment in human history. With global powers currently clashing again in the Ukraine the danger of nuclear conflict is again prominent in many people's minds. While most people are aware of the cataclysmic power of nuclear weapons, they generally assume they remain in safe hands as long as they are not gained by rogue nations. David will review some of the strategic thought behind nuclear weapons, as well as key historical events, to highlight that, in relation to nuclear war, as Robert MacNamara said about Cuba in particular: "in the end we lucked out".
Cost $25, $20 for Members, $16 Concession
Date
Thursday 15-Dec-2022
Single session
Time 10:00am (2 hr)
Venue Glyde-In Garden Room
Full (Full)
Add to Waiting List
Date
Thursday 15-Dec-2022
Single session
Time 12:30pm (2 hr)
Venue Glyde-In Garden Room
Full (Full)
Add to Waiting List
Sandra is back with her iconic petits fours, made with fruits and rich choc: simple, no-cook, ah-inspiring gifts. You`ll make about 30 to take home, if they get that far (bring a flat container). These classes always book out early, so be quick. Things to bring.
Cost $20, $15 for Members, $12 Concession
Date Friday 2-Dec-2022
Single session
Time 1:00pm (1 hr, 30 min)
Venue Glyde-In Garden Room
Full (Full) Add to Waiting List

This beautiful Japanese wrapping style is decorative, eco-friendly and oh so useful. No pins or tape! Use cloth or paper to wrap just about anything; gifts, picnic hampers, bottles, a sandwich, books. Junko will show you a number of wrapping styles. Things to bring.
Glyde-In is grateful for the support of:

The Town of East Fremantle

Lotterywest

Fremantle Ports
Glyde-In is a proud member of: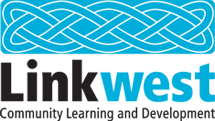 Linkwest Community Learning & Development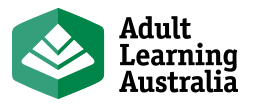 Adult Learners Week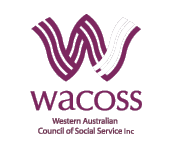 WA Council of Social Services