Who We Are
Glyde-In Community Learning Centre, 42 Glyde Street, East Fremantle, offers courses, talks and activities that we hope will enrich your enjoyment and knowledge, and foster a healthy community life.
We aim to be a source of learning that doesn't cost the earth, that doesn't need prior knowledge or qualifications, and doesn't ask for a huge commitment of your time. Our courses are non-competitive and informal. Tutors are from all walks of life, and we welcome more! The Centre is run by a volunteer Management Committee, and four part-time staff members. We generate much of our funding through membership and course fees, and are also supported greatly by the Town of East Fremantle, who provides our building and its maintenance, and very substantial funding.

Glyde-In gratefully acknowledges the support of staff and councillors of East Fremantle Council.

Note: Concession eligibility is for those holding an Age Pension Card, a DVA Card or a Health Care Card (not National Seniors' Health Care Card).
Online Enrolment Instructions
Term 1 2019 programme: Enrol from Wednesday 6 February.
To watch the Online Enrolment Video Tutorial Click Here
To download Online Enrolment Written Instructions Click Here
Annual General Meeting
Click here to read about Glyde-In's past year, in Gordon MacNish's report to the Annual General Meeting, October 2018.
Coming Up...
...Click on an activity below for details or, visit our
programme
page for a complete list and to enrol into multiple activities.
Membership is required
Cost $48 or $38 Concession
3 weeks
Session time 1 hr
Venue Glyde-In Front room
0 places remaining
6 sessions: 3 Mondays & 3 Thursdays. Learn to strum a few basic chords and then how to string them together to play a few tunes. You'll be amazed how far three chords will get you. Then we'll add more. No notes or theory in this stress-free small group for beginners. You will need an acoustic guitar (a classical one is easier on the fingertips as three strings are nylon). Previous students welcome to come and brush up.

Cost $17 or $12 for Members or $8 Concession
Single session
Session time 1 hr, 30 min
Venue Glyde-In Garden Room
13 places remaining
Primitive maps helped enhance our newly-emerging sense of space as humans first began to look outwards. Over time, as mobility increased, so did the need for accuracy in navigation maps. The discovery of new worlds and the expansion of empires depended upon them. And today, with the growing public awareness of differences in social, economic and environmental climates, the spatial analysis of these phenomena has seen the creation of different types of maps to make sense of them. Retired lecturer in Spatial Sciences Michael Tassell tells the story.

Cost $17 or $12 for Members or $8 Concession
Single session
Session time 1 hr, 30 min
Venue Glyde-In Garden Room
22 places remaining
In Shakespeares day, playwrights were regarded as artisans, workers who wrote plays for entertainment and profit. Sonnets were regarded as personal, for circulation among the poets friends; it was out of order to write them for publication. Luckily for us, a collection of 154 sonnets were published in 1609 by a disreputable publisher notorious for stealing manuscripts. While in his plays the poetic passages convey the emotions of a dramatic character, here are Shakespeares own feelings of love, adoration, frustration, betrayal and more, telling the stories of two romantic entanglements in his life. Hear more, and enjoy some readings.

Cost $16 or $13 Concession
Single session
Session time 2 hr
Venue Glyde-In Garden Room
0 places remaining
Ikebana, or floral art, is an ancient Japanese art also known as the way of flowers. It blends aesthetics and simplicity to create quiet works of beauty, where blossom, branch, leaf, and stem find new life in the home. Junko is a qualified ikebana teacher, taught by her own mother and other masters. She will demonstrate, then help you create your own arrangement to take home. Friday 12 April, 1.30-3.30pm.
Glyde-In is grateful for the support of:

Lotterywest

The Town of East Fremantle

Fremantle Ports
Glyde-In is a proud member of: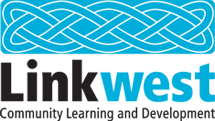 Linkwest Community Learning & Development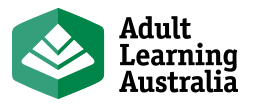 Adult Learners Week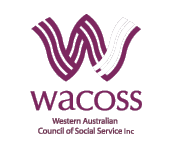 WA Council of Social Services