Looking for meat-eaters to help us raise $1,000
Thanks to Murdoch Uni, we are inviting 60 people to participate in a lamb tasting experience on SATURDAY 2 July. If we are able to get 60 participants, they will donate $1,000 to support Glyde-In. What a fabulous opportunity to raise money AND feed some of our members: it doesn't get better than this!
The event is part of a research project to taste test lamb samples for the ongoing Meat Standards Australia (MSA) research programme. Lamb will be cooked at Glyde-In and served in three separate tasting sessions, each with 20 participants.
We need 60 people willing to give up an hour of their time (plus a few in case anyone doesn't turn up on the day). Participation will only take an hour per session, including completing a tasting/feedback form. No details of participants are gathered during the course of this study.
This event is FREE. You don't need to bring anything – just your hungry tummies and your taste buds!
To participate, you need to
to be over 18 years of age
be a regular consumer of red meat, at least once per fortnight
be willing to eat samples of red meat cooked to medium 'doneness' (it will be slightly pink in the middle)
not suffering from any medical condition precluding the consumption of red meta
to be untrained in this process and cannot have attended a similar tasting within the past 6 months.
There will be 3 separate sessions held AT Glyde-In:
SATURDAY 2 July, 11.30am – 12.30pm
SATURDAY 2 July, 12.30pm – 1.30pm
SATURDAY 2 July, 1.30pm – 2.30pm
To book, please ring or email the office. First in, best dressed!!
---
Vaccine and Mask Mandate at Glyde-In
29-04-22 Update: Glyde-In is committed to keeping our members, volunteers and employees as safe as possible and to continue to reduce the risk of transmission of COVID-19, especially considering that most of our members are seniors. With Covid-19 restrictions eased as of 12.01am on 29 April, class sizes can return to normal for Term 2. The requirement for proof of vaccination and mandatory sign-in have also been lifted at Glyde-In for the present. However, we do encourage everyone to keep their vaccinations up to date, lodge them with the office (if not already done) and to wear a mask where appropriate or if preferred. Glyde-In will continue with prudent safety measures including furniture cleaning, providing hand sanitiser and running air purifiers.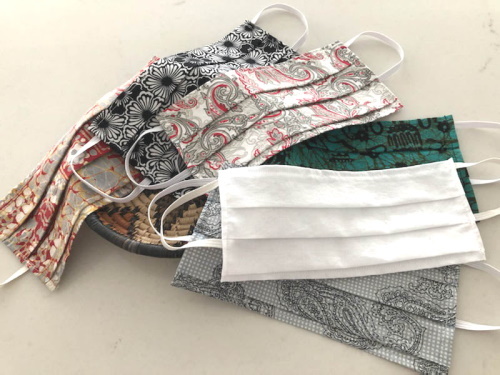 ---
Our Town turns 125 years old!
Saturday, 2 April 2022, marked the Town of East Fremantle's 125th Anniversary
A Special Edition 125th Anniversary TownTalk shares some East Freo history and facts and stats about our Town.
Click on the picture below to read all about it.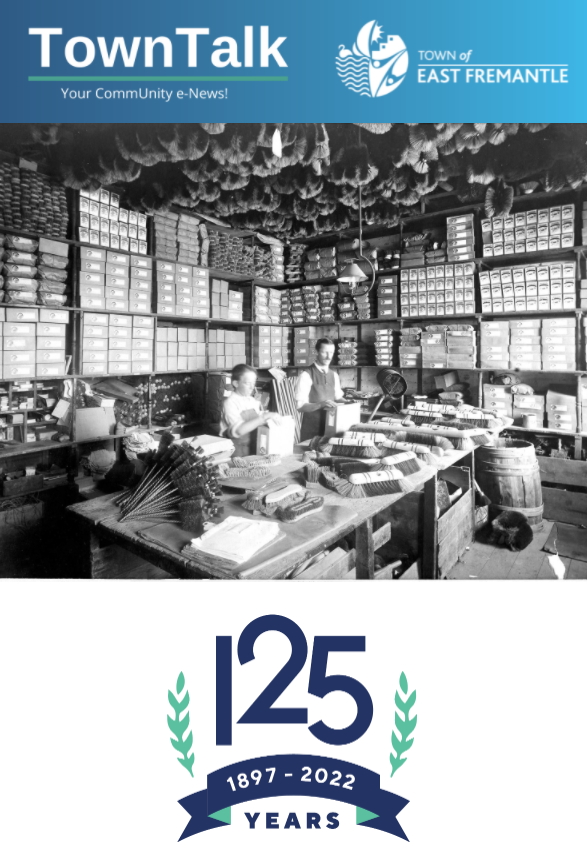 ---
Glyde-In turns 40!
A fabulous celebration of community was held at Glyde-In on Saturday 11 September, with members, friends and supporters enjoying a great afternoon together. Mal Christison delivered a most interesting speech (click HERE for more), Mike Murray and Lesley Sylvester led a sing-a-long of the Glyde-In song and the Glyde-In Singers performed several upbeat numbers to entertain the crowd, which was all good fun. Many thanks them all and to our ever-willing volunteers for all their hard work in organising a most successful event. Thanks also to Floral Army on George Street, East Fremantle, for the loan of their beautiful paper flowers, and to Adrian Young from Linkwest for coming along to take photos on the day.