Term 2 Programme

The Term 2 programme is underway, with a great range of talks and activities for all. For updates on other news at Glyde-In, take a look at the latest copy of our newsletter - The Glyder.
---
Talk on Ethiopia by Dr David Robinson

25/2/2021.It was great to have David Robinson, lecturer in history and politics, at Glyde-in this term. We all learned a great deal about Ethopia and feedback has been overwhelmingly positive. David has very kindly agreed to share his powepoint slides with our members. This is available for viewing or download HERE.
---
Update on Glyde-In closures
The Perth, Peel and South-West lockdown ends as of 6pm on Friday 5 February, after which the stay-at-home rules are lifted. However, interim restrictions will apply to Perth and these will remain in place until 12.01am Sunday morning, 14 February. Please note that, in the best interest of all users, Glyde-In will therefore be closed for ALL activities 8 – 14 Feb. This includes programmed events, room hire and other activities. Where possible we will try to reschedule events and/or will issue credits/refunds where this is not possible.
In the interim, If you are unwell – if you have any symptoms – please go and get tested; if you have been to any of the exposure sites, you need to get tested. Even if you have received a negative result, please get tested again if symptoms develop; and please continue to practise physical distancing where possible and maintain good personal hygiene at all times.
More comprehensive information is available on the post-lockdown restrictions is available HERE.
NOTE 1: The office will be "open" all week, but only via the phone and email.
NOTE 2: Pending lifting of restrictions on 14 Feb, we aim to operate as per our published Term 1 Programme from Monday, 15 Feb.

We look forward to seeing you back soon – and to admiring your masks when you come in (if they are still required).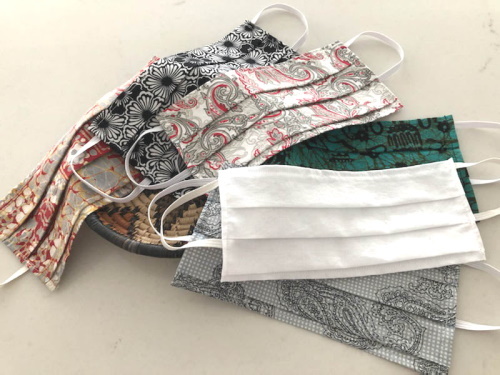 ---
Term 1 Enrolments
Following on from our very successful Summer School programme in January, we were all looking forward with great anticipation to the start of Term 1. However, Perth (Metro, Peel and Southwest regions) all went into lockdown from 6pm on 31 January for 5 days. Only essential services will remain open. I'm afraid this means that our eagerly anticipated enrolment day is cancelled and Glyde-In will be closed for the entire week. We're disappointed - as I'm sure you are - but we'll be back soon and even more fabulous!
We will go online for enrolments at 9am on Wednesday (3 Feb) as planned, and will be processing enrolments over the phone from 8am. Please bear with us and be patient if you can't get through on your first try - we WILL service all messages left on the answering machine as quickly as possible. You can also email your enrolment in if that's easier for you.
Unless otherwise advised, classes will commence on Monday 8 February. Many thanks for your patience and support - and we look forward to seeing you all at Glyde-In soon.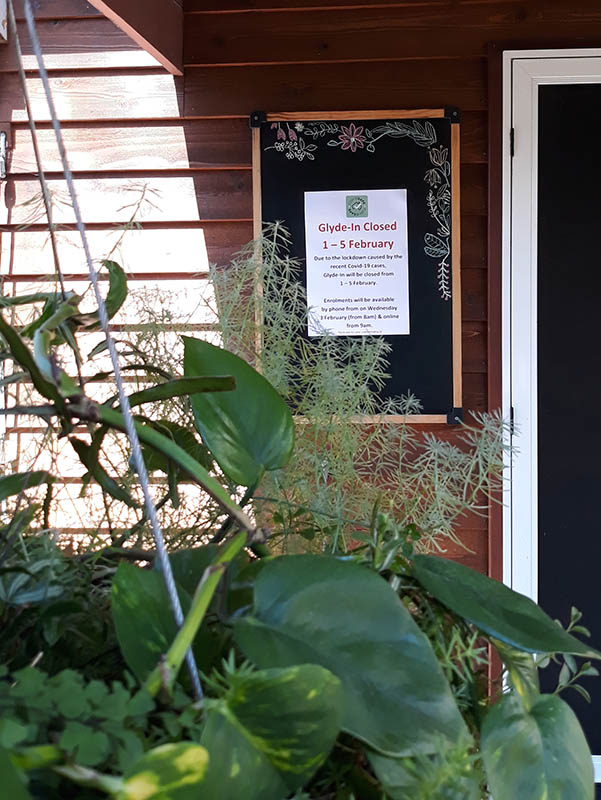 ---
Term 4 Newsletter
Our regular quarterly newsletter, The Glyder, was emailed out to members on the 28th of October. It's packed with interesting snippets and great photos, so do take a look. If you haven't received a copy and would like to go onto our mailing list, please let us know.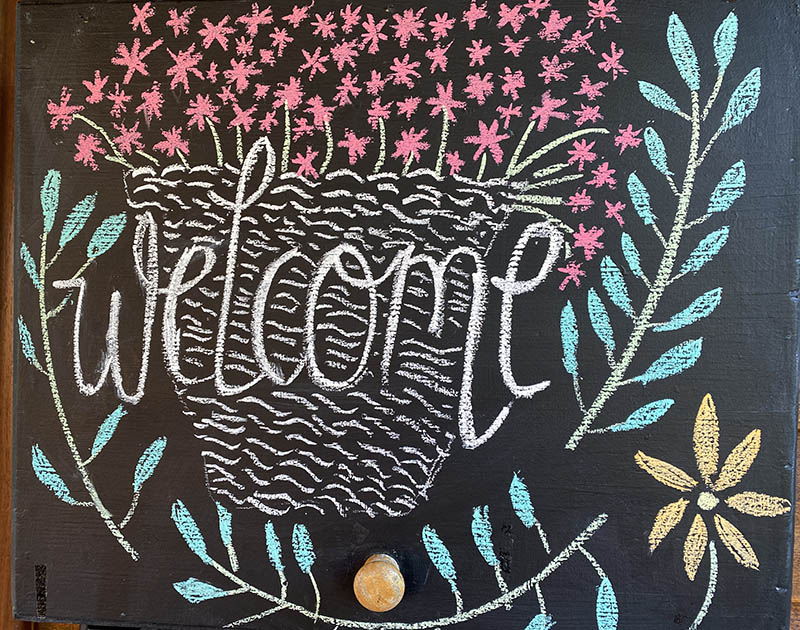 New chalkboard art at our front door.
---
Annual General Meeting
The Annual General Meeting of Glyde-In Community Learning Centre Inc. was a great success on Tuesday 29 September. Our choice of alternate venue was spot on, the staff and volunteers at East Fremantle Bowling Club makign everyone most welcome. Our 2020/21 Management Committee was elected, all but two renominating, and we welcomed one new committee member on board. Most members stayed on after the formal proceedings to socialise for a while.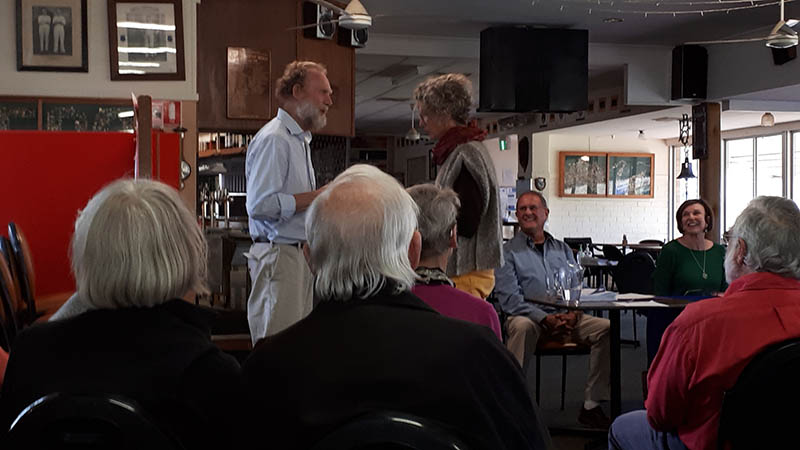 ---
The Power of Social Distancing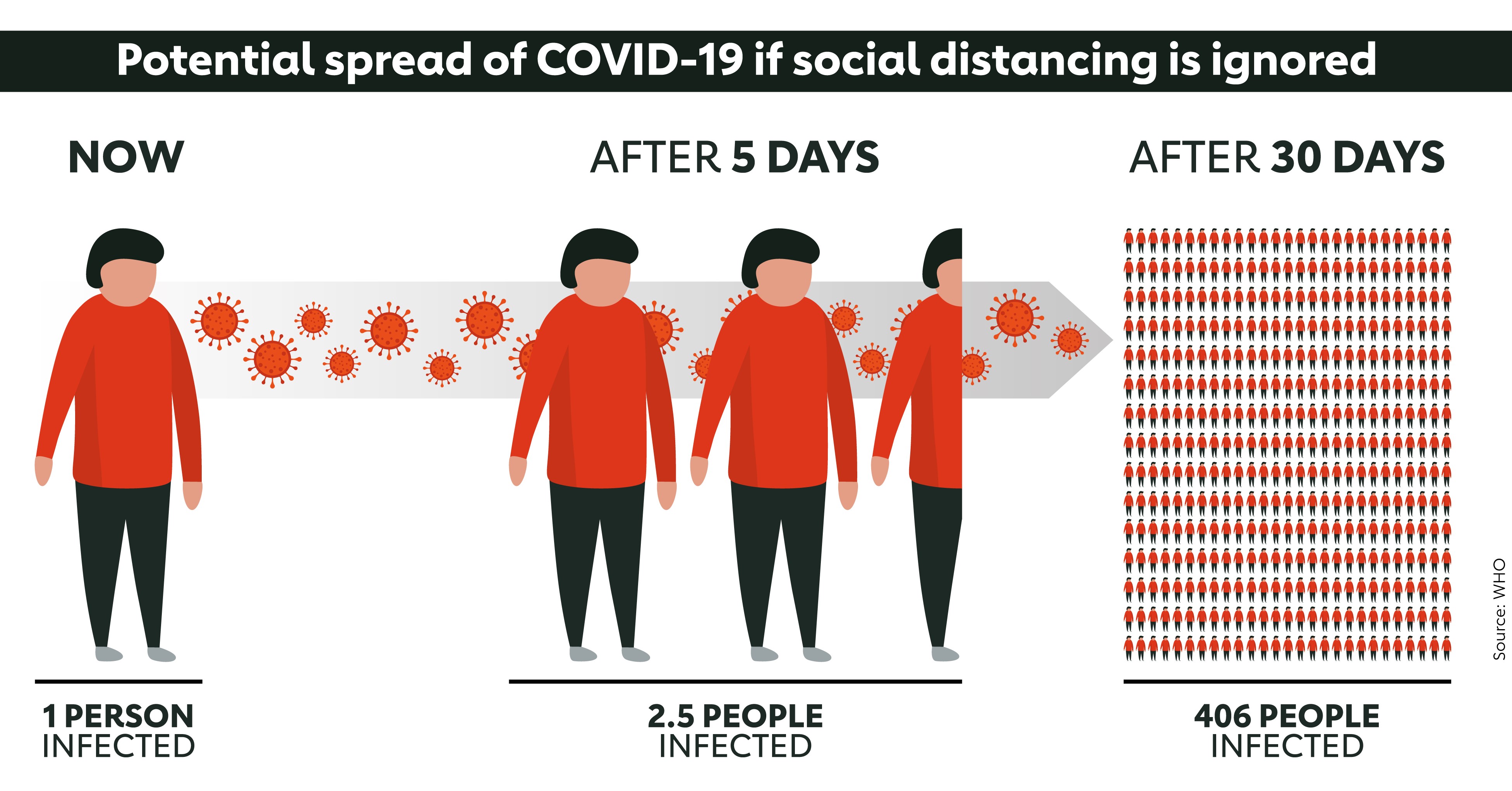 ---
Safe Zooming
Many of our members and friends are starting to use Zoom to stay connected during the Covid-19 lockdown. For those who don't know, Zoom is a video conferencing tool that can be used on mobile devices, laptops and desktop computers. We've put together a Zoom Quick Guide to help you through the set up stages. This can be downloaded as a pdf here.
However, please remember that you do need to check for and install security updates as they come out. T

hese will close gaps in security as or before they emerge. To do this, open the desktop Zoom application, click on your profile in the top-right, and select 'Check for updates.'

Please e

nsure that you follow Zoom's advice regarding meetings. These include: password protect your meetings, authenticate users, don't allow participants before you (as the host) have started the meeting, turn off participant screen sharing, use a randomly generated meeting ID and password, use the waiting room feature, avoid file sharing, remove disruptive participants from your meeting.

Finally, remember that your online presence is not private, so don't disclose privileged information on any video conferencing sites. A simple rule of thumb is that if there's information you don't want anyone else to know about - don't put it online!
Have fun - and happy Zooming!
---
An Important Message to all our
Glyde-In Members & Friends
We are mostly of an age where catching virus infections such as Influenza and Corona may present serious health issues. Some of us have lung conditions that make these viruses potentially life threatening. Our committee met recently to discuss our concerns and agreed to take the following actions:
We ask you all to take responsibility your own health when deciding to attend groups such as Glyde-In classes. If you are over 70 and have poor lung function, you are probably in a high risk category. You may decide to self-isolate by avoiding groups completely.
We ask you to take responsibility for the health of others. If you have flu like systems or you have been in contact with others, or you have recently travelled, we ask you to consider your attendance.
We resolved to credit or refund any member who advises us that they do not wish to attend Glyde courses for health reasons.
We ask that if you do choose to attend Glyde, and please be assured that you are most welcome to do so, that you follow these guidelines:

Please wash your hands regularly with soap for at least 20 seconds and dry with the paper towel that Glyde will provide at each sink. Please immediately put the paper towel in the bins provided.
Use the hand sanitizers that Glyde will provide in each room.
Please cough or sneeze into your arm or on tissues that Glyde will provide in each room. Please dispose of tissues in the bins provided and wash your hands promptly afterwards.
If you have a prolonged coughing or sneezing fit, please consider others by leaving the room until you recover.
Place all cups and glasses in the dishwasher after use, including those used in the Garden Room. We ask you to take responsibility for this so that others need not handle your cup.
Here is a link to the WA Health Department on the virus which may answer your questions: https://www.healthywa.wa.gov.au/coronavirus
Glyde-In remains open and we will continue to monitor the situation. We will advise members immediately should there be any change to this status.
We rely on your good judgement to help keep our community centre safe and thank you for adhering to these measures.
Yours sincerely, Mal Christison
Chair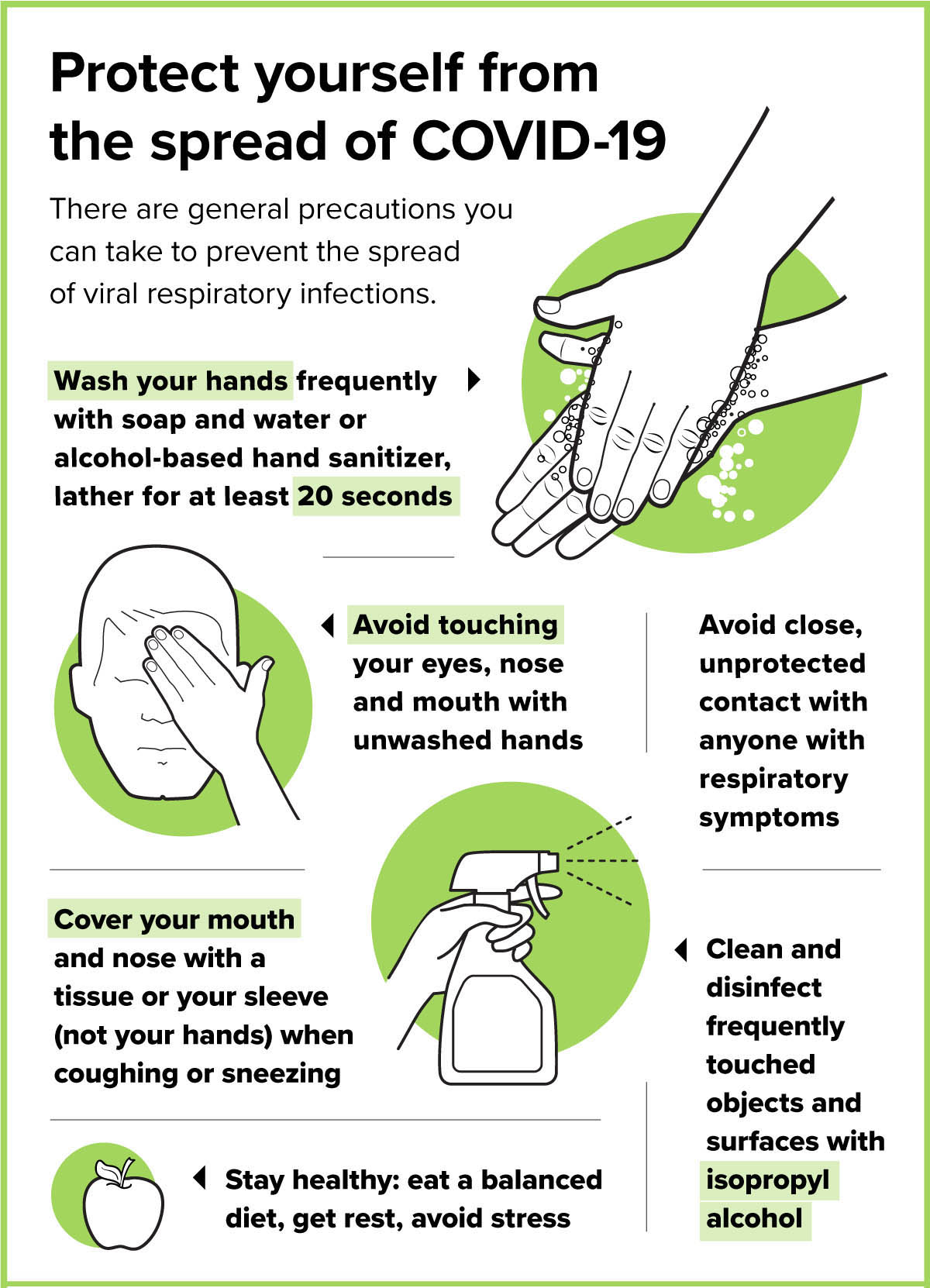 ---
Glyde-In Bushfire Appeal
Glyde-In Community Learning Centre launched a bushfire appeal in early January this year to help small communities in East Gippsland get back on their feet. Our fundraising efforts have conculded, with a grand total of $18,744 raised. A huge thank you to all our supporters for their contributions, large and small. The funds have been transferred across to the East Gippsland Network for Neighbourhood Houses, where it will be used to assist sister-centres in the small towns of Mallacoota, Bruthen and Swan Reach to help with the communities' most critical needs.
For an update on what's been happening (and is about to happen) at Glyde-In, take a look at the GLYDER - our latest newsletter.
---
AGM a Great Success
On Tuesday 10 September 2019 we welcomed members and supporters to Glyde-In's Annual General Meeting. Held in our beautiful garden room, it was a most successful event. To everyone's delight, all the 2018/19 committee members chose to remain on for another year as part of the Glyde-In team. A warm welcome (back) to you all for the 2019/20 year!
A copy of the 2019 Chair's report can be downloaded here.

Some highlights of the past year at Glyde-In
---
Glyde-In in the news!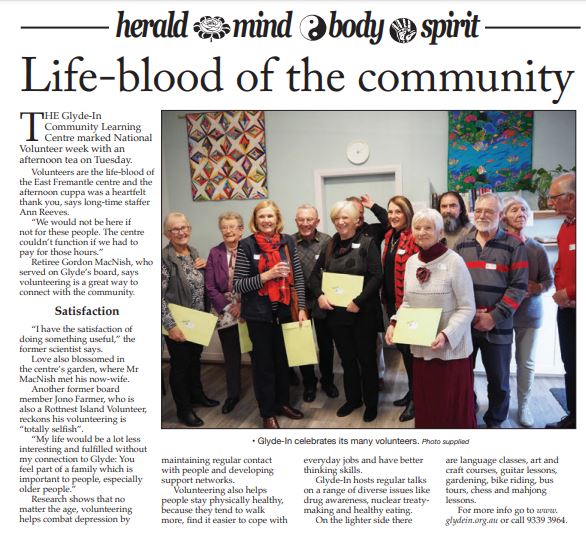 ---
One of our Glyde-In Cycling Groups, relaxing after a ride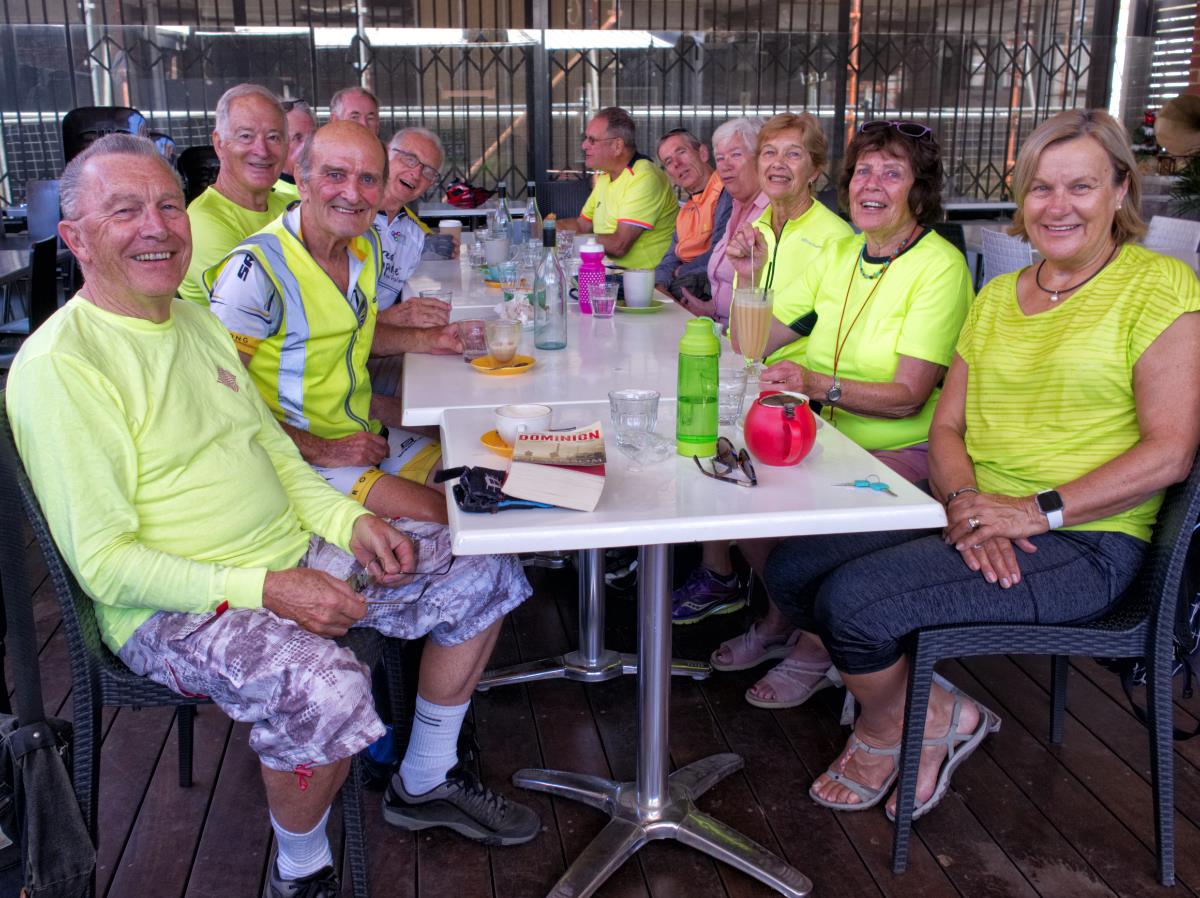 ---