Meet Our Committee...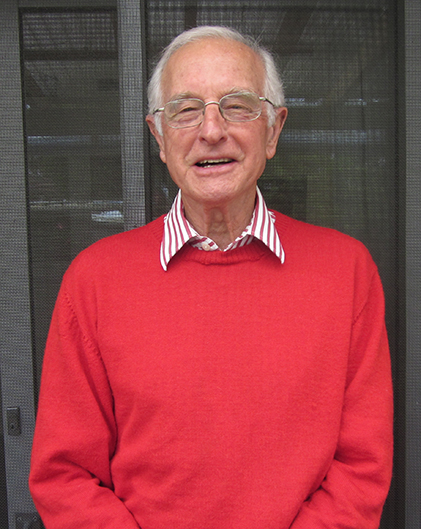 Gordon MacNish (Chair)
I felt honoured when invited to join the management committee. I believe in Glyde-In and its aims. We call it a 'Community Learning Centre', but in truth it is much more than that: it's a support centre making a valuable contribution to our community. There is a strong relationship between "well-being" and having a wide circle of supportive friends. I believe this is what Glyde-In provides. I hope I will be able to make a small contribution to the on-going success of Glyde-In.
I grew up on a farm in the south west and of course, as you do, became an Agricultural Scientist. After retiring from a satisfying career in the Department of Agriculture and Murdoch University, I decided I had best find some new friends. When I moved to East Fremantle, I heard that there was a walking group at Glyde-In on Thursday mornings – a chance to get fit while making friends.
I arrived feeling a bit tentative but received a warm welcome into the group. And that's the way I have felt about Glyde-In ever since.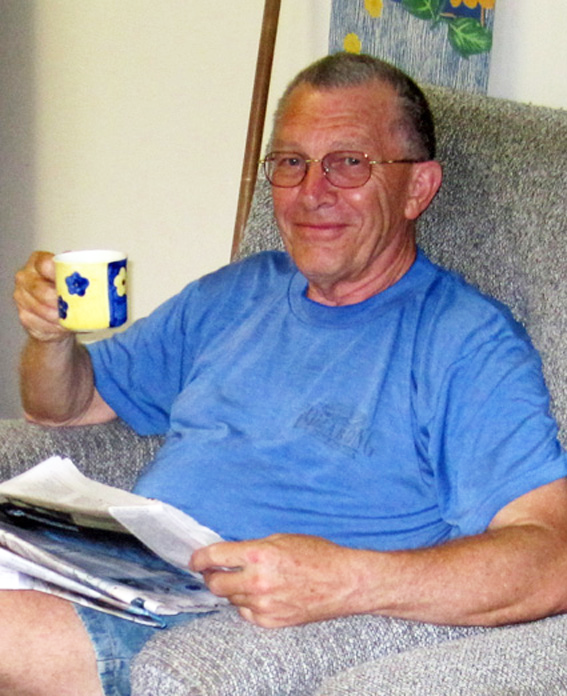 Terry Mercer (Vice Chair)
I first became aware of Glyde-In through my wife, who teaches drawing and I was immediately struck by the wonderful warmth and feeling of community shown by all the people that I encountered. I got more involved by doing odd jobs around the centre as well as attending a variety of classes and outings and have now become a tutor.
I am a retired mechanical engineer whose interests include woodwork, photography and choral singing.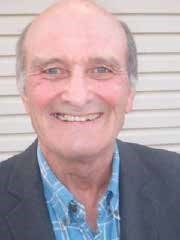 Gordon Whitmore (Treasurer)
After working almost 40 years as a chemical engineer when it was time for me to retire I received a Glyde-In program in my letter box. Several topics were exactly what I was looking for so I became a member and found Glyde-In was just what I wanted.
I've been impressed with the sense of camaraderie of all Glyde-In members and the caring and sharing attitude of everyone. I have attended numerous trips and talks and even given one myself. I continue to really enjoy the Monday cycling group rides and a chance to see parts of Perth that I wouldn't otherwise get to.
Now is the time for me to give something back to the community and I hope I can do this by being on the Glyde-In management committee and possibly applying a little of what I learnt in industry to Glyde-In.

Robert Potts (Secretary)
I have always been impressed by the passion and involvement of staff and members in Glyde-In activities. The range and depth of Glyde-In courses has contributed, in my view, to the benefit of members and our community; I felt I would like to contribute in some small way as a member of the Management Committee. I spent 24 years in the Royal Australian Navy followed by several years of University, then as an overseas volunteer with my wife Marguerite in Papua New Guinea, East Timor and India.
In recent years I have worked in the Kimberley with Aboriginal Corporations in management roles.
Audrey Bolger
I have lived in Fremantle since 1981, and have been a Glyde-In member since 2007.
I am an anthropologist having worked in northern Australia, and I taught at UWA until my retirement.
Wildlife and the environment are keen interests – I'm in the Naturalists Club – and I'm also interested in art, and have done many courses at Glyde-In. I've enjoyed talks, courses and outings through Glyde-In and I look forward now to learning more about the centre as I work with the committee.
Pam Riordan
Pam Riordan started running the outdoor programmes for Glyde-In 16 years ago – bushwalking, kayaking, canoeing and astronavigation. She enjoyed the people and got to know more about the centre, and says she found it was a very creative organisation. She gradually got to know how it functions and was even more impressed.
She believes Glyde-In is such a good organisation that she came out of her 16-year moratorium on attending committee meetings.
Mal Christison
I normally avoid committees, but my wife Lynn is a Glyde-In garden gnome and she got me involved. Now I'm keen. I think the place is terrific and if I can help in any way I will.
Before retirement I was a draughtsman and worked in computer graphics and engineering.


Tess May
My relationship with Glyde-In began when I joined the Wednesday cycling group 7 years ago. I had never imagined myself a 'group' person, but from Day 1, I was taken by the fun, generosity and sense of welcome, plus the benefits of exercise, visiting new parts of Perth - and the good coffee stops.
I enjoy the spirit of friendship at my weekly mah-jong game, and with more free time this year, joining in more activities provided through Glyde-In.
I am honoured to have been asked to join the committee and hope I can make a contribution to such a warm, vibrant and excellent team and Centre.
Lucy Griffith
I am new to the Glyde-In but already I am very comfortable and looking forward to the year ahead and hope I can offer some of my skills and talents to the committee. 
I work fulltime in Community Planning for the City of Armadale and have a long history of working with community in sport, the arts and local governments across Australia.
I am a Fremantle local.  I am serious about the not-for-profit sector and my role in it so I am studying a Diploma of Not-for-Profit Governance.
In my spare time I can generally be found at the beach, in a pool, reading a book or playing music.
Jono Farmer
This is my second time on our committee as 3 years ago I retired from the Chair after four years and another four as a member of committee. I was introduced to Glyde In after joining Margaret Watson's Monday cycling group. It seemed like a pretty interesting sort of place so I became involved in volunteering for maintenance jobs around the centre.
Some of the jobs we have completed were the construction of the rear deck and relocating the wheelchair access toilet, and construction of the wicking beds and Garden of Memories. I wanted to re-join the committee as I felt I needed to keep in touch with what was about to be an interesting time in Glyde In's development.